Welcome to my blog
Showing posts tagged mummy
After 3,000 years of sleeping, the mummy bargains for 5 more minutes! :) 
This cartoon was made back in the day when we were still experimenting with what we wanted the Googly Gooey to be. Then, we had a Googly Ninja (guguri ninja) and Mr. Snooze the sleepy mummy as one of the few characters we were developing. For the animation, we collaborated with animator myeraserisgone.tumblr.com who is partly responsible for the cartoons on TV you guys probably grew up with :)
Check out his works or follow him on Twitter! :)
Worked with the Googly Gooeys a long time ago and played around with one of their posts and made it into an animation. Animation done in Adobe Flash. Enjoy!
Limited Edition Pins for HALLOWEEN are now available at Analog Soul Trinoma. You may also send your orders online via Tumblr Ask or ponggo@googlygooeys.com
Click here for more pin designs.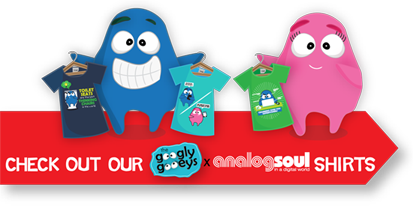 A mummy's nightmare: the hunter gets hunted.
MISTER SNOOZE: Why do we have to bargain with our alarm clocks every morning?
Thanks to Mikey Melendres for the animation! :)